We now have more parking available — Very easy!
Turn into the parking lot like normal. At the sign pictured below, turn left into the gravel lot.
Park along the fence (perpendicular) facing the pink antique store behind the studio.
Park side by side to allow space for others.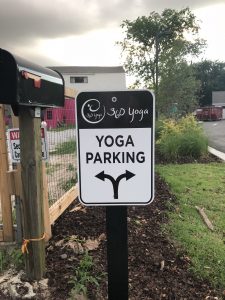 See you soon!