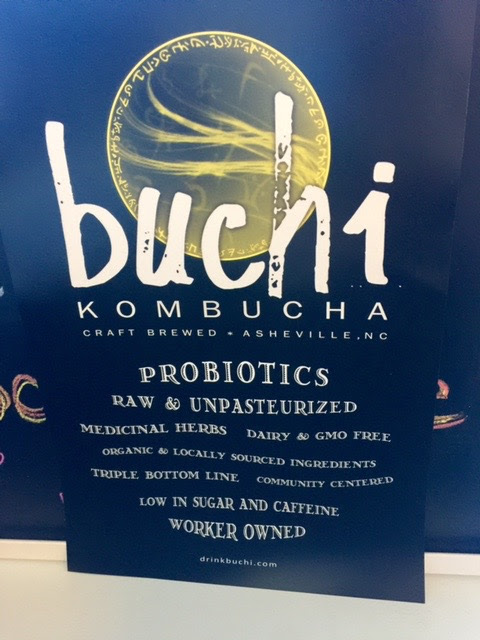 Since its arrival at the studio last Friday, the Buchi has been very popular! We are offering 3 delicious flavors, all readily available fresh from the tap. It tastes good any time, and especially right after class. We sell it in 16 oz cups, in 36 oz Growlers, and by the ounce in your container. Enjoy a frosty-cold cup after class, or bring home a larger container to keep in your refrigerator over the next few days.
What is Kombucha?
Kombucha is a beverage chock full of living, beneficial bacteria, or "PROBIOTICS." In a word, it is a very healthy drink. The basic foundation of Kombucha is brewed black tea, fermented with fruits, herbs, roots, vegetables and other organic ingredients. The Buchi brand is raw (not pasteurized), and organic. The flavors are bold, and the fermentation process gives it the feel of a carbonated drink. "It's om, om good"– you have to try it!
Read More About Buchi
To fully satisfy your curiosity about Buchi Kombucha, visit their website. It's a pretty amazing company.